January 10, 2023
Posted by:

Masters

Category:

Blog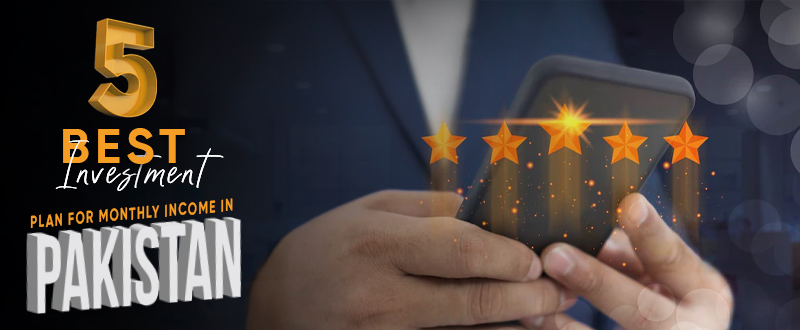 Monthly Income Investment Plan
Nowadays, it isnt possible to meet the end needs by doing a 9 hour job, mainly in Pakistan. Inflation is getting out of control. Considering this everyone is looking for ways to generate passive income to meet the end needs on a monthly basis.
There is a possibility that you fall among the category of those who are planning to move abroad. Well, no one can say that it is a bad choice, as this is an option about which everyone is thinking. However, if you do proper research, you will come to know that there are multiple ways to generate monthly income in Pakistan. All you need is a bit of investment and that is required to move abroad too.
So, if you are researching the best investment plan for monthly income in Pakistan, dont go anywhere else. In this blog, you will learn the methods that will surely help you.
Long-Term & the Best Investment Plan for Monthly Income in Pakistan
Well before getting into the details, you must know what exactly long-term investment is. This is an investment that offers a high return but comes with a bit of risk. But if you need opportunities to generate good income monthly, long-term investment is the one you must consider. The options you have are:
Investment in Real Estate
When people plan to invest in Pakistan, the first idea that comes to their mind is to invest in real estate. Well, the idea is not at all bad. The investment at the right place at the right time can do wonders. However, for some, real estate investment is only for the rich. Well, you might be surprised to hear that this isnt the case.
Everything matters in research and knowledge. If you take the steps in the right direction, within some time not only will you recover all the invested amount but be able to generate a good amount on a monthly basis.
For example, these days finding housing schemes with flexible payment plans isnt as hard. If you are in Lahore, investing in Lahore Smart City can do wonders for you. Similarly, for the residents of Islamabad, Capital Smart City Islamabad is one of its kind projects to make a secure investment. In short, every city has something desirable for real estate investors.
Now if buying a property doesnt suit you, you can go with another real estate investment plan, for example, renting a property.
This is a type of real estate investment plan that doesnt demand high investment if you already own a place. All you have to do is, make small changes within the property to make it desired by the consumers. Later, set a price as per the market and you are all set to make a good amount. 
However, when renting a property make sure you look for tenants who take care of your property as their own. As you wont like the fact that someone harms your property.
Stocks are a Good Investment
Have you ever heard about the stock market or the stock exchange? Surely, you have it on the news channels and even in the newspaper. 
So, have you ever thought of investing in the stock market? You may not because of the instability of the stock market of Pakistan. Well if this concerns you, you can invest a little amount. Once you get an idea of how the stock market works, you can increase your investment and make big money.
Those who regularly invest in the stock market buy stocks when their price is at the lowest. And later send them when they get a reasonable amount from the stocks. Isnt it great? So are you ready to try your luck? If yes, now is the time you begin to do your research.
Consider Prize Bonds as an Investment
Have you ever wondered what you do if you ever win some kind of lottery? You will be rich overnight by spending very little. Sounds funny because there is no such thing as a lottery in Pakistan. However, there is another option that works like a lottery prize bond.
As per your budget, you can buy prize bonds of higher value or ones with small prices. After that, all you have to do is wait for the draw ceremony that is organized from time to time. If you win, boom you hit a jackpot. If not, just remember you will not lose money at all. You can return the prize bond to the bank anytime and get your money back.
For example, if you have bought the prize bond for 5000 rupees, you can get that money back.
Buy Gold
Other than real estate investment, the other investment plan that grabs the attention of many is investing in gold. All you need to think about is in what form you would like to buy gold, jewelry, gold bars, coins, or gold shares.
Well, the final decision also depends on the budget of an investor. For example, if you are a beginner, you may prefer buying gold chains and similar stuff. After making a profit take bigger steps.
But always keep one thing in mind: gold prices also fluctuate. If one day they are high, there is a possibility the next day you see a significant decrease in the price. So always keep yourself prepared accordingly.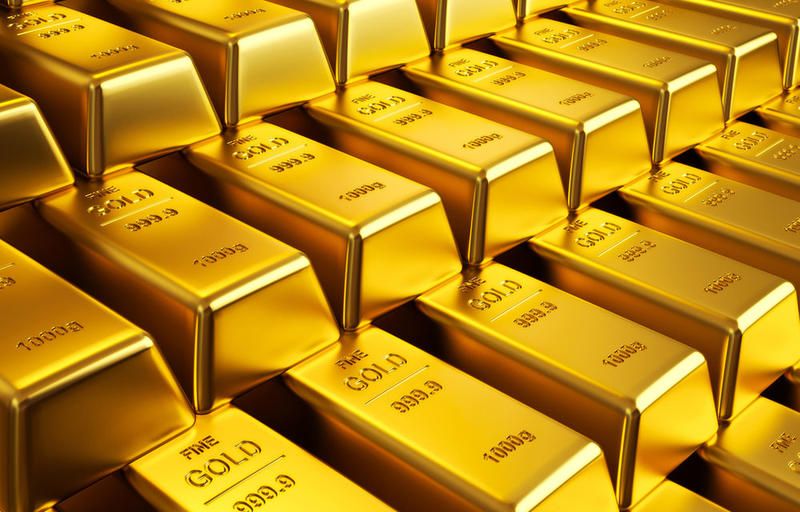 Saving Accounts
Saving accounts is another way that is catching the attention of many these days. All you have to do is deposit money in the bank and it will stay secure there. You can withdraw your amount whenever you like. However, as time passes you can get a return on your savings. This is a great option for those who dont have enough to invest at once.
So, What's the Final Verdict?
Well, all the options are great and offer something great. However, nothing can beat real estate investment, if you want to make a steady income every month specifically in Pakistan.
Also, as mentioned above, if you want to buy a property, be it commercial or residential, there are multiple options in each city such as LSC, CSA, and even Kings Town.
If you need professional guidance when it comes to real estate investment, even for that there is no need to go elsewhere. Just visit our blog page!