June 9, 2021
Posted by:

Masters

Category:

Blog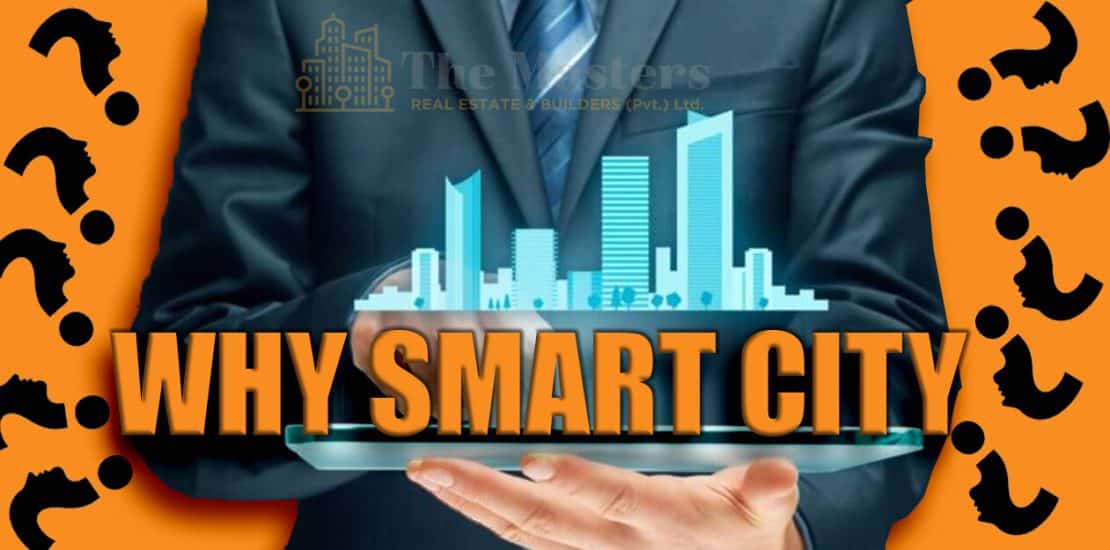 Why SMART CITY?
We all witness this popular reality that "necessity is the mother of invention," and a similar trend has functioned in developing intelligent city residential projects. Incoherence with inclining technological demands of humans and accomplishing these demands, innovative city projects have been introduced around the globe. However, several cities of Pakistan face overpopulation, due to which the shortage of resources is a problem. Moreover, the economic and social imbalances among the inhabitants have elevated problems in the community. Because of all these complications and the emerging era of technology and data, these two components can be co-related to draw a reliable solution.
The planning and construction of Smart cities with proper implementation of advanced technology will enhance sustainability and generate economic development in Pakistan. There are recently launched two majestic projects of smart cities in the premium cities of Pakistan, one is Capital smart city, and the other one is Lahore Smart City. These two projects have been embellished with such brilliant facilities that your investment will surely be going to pay you back, and they will worth it.
Several reasons influence the investors to put there in these enthralling intelligent cities to make themselves experience a lavish yet hi-tech experience of life. A well-grounded and analytical approach has engaged in extracting these solid reasons to make the homes makers decide wisely:

1.    Optimum Utilization of Resources And Space
Smart cities' construction depends on the proficient and optimum usage of resources and their perfect distribution. Fortunately, Capital Smart City and Lahore Smart city have accomplished this milestone. Starting from its premium and accessible location, providing clean and green, easy access to essential utilities and facilities of life and an iconic master plan and finalizing with the wholesome eco-friendly environment, these two mega projects have accomplished all these features.
2.    Incline Level of Connectivity Among Citizens
Smart cities have perfectly amalgamated the powers of technologies with housing connectivity. The other distinct feature that will entail you to put your hard-earned money in these projects is the free access to Wi-Fi anywhere in the vicinity of these societies and have load shedding free environment. Therefore, the significant perspective behind this residential project is to dispense an intelligent and innovative lifestyle to the residents of Pakistan.
3.    Environment-Friendly and Health-Related Factors
Our society's intellectual and literate community will admit to this fact that how significant an eco-friendly environment and medical units are in a residential project. All the public-owned buildings, including the hospitals, schools, and markets, have been furnished with thoughtful amenities. It is one of the conscious implementations of an intelligent lifestyle with a safe and healthy environment. A remarkable and guaranteed facility of international hospitals along with other facilities is also there.
4.    A Hi-Tech System of Surveillance
Smart cities have facilitated with advance 24/7 security systems to protect your properties and belongings. Installation of CCTV cameras and vigilant security team having professional command is there to dispense the intelligent city a secured atmosphere.
5.    Provision Of Intelligent Amenities
Delivering an iconic infrastructure from the intelligent building, intelligent energy resources, smart parking, waste management, internet of things and technology implementation has provided the smart city with a distinct tinge. Furthermore, smart traffic, intelligent up-gradation of the economy by versatile market design is also an alluring feature to choose smart city for investment. Relieving the residents from the stress of load-shedding with a 24/7 supply of clean water, gas, and electricity is also an enticing characteristic.
6.    A Remarkable Chance of Investment
A legal and authorized housing society with high facilities will always prove a golden opportunity to avail. Moreover, a majestic lifestyle, education city providing elite education, and world-class health facilities will make you feel the international living standards. This intelligent city has also been assigned complete approval from the Rawalpindi development authority to make you feel satisfied while investing in this brilliant city. Moreover, the growing trend of property and the advancement of technology will also promote its popularity among investors.